Colourvue® 3 Tones Violet Color Lenses stock availability: Normally 5 working days.
---
COLOURVUE® 3 TONES VIOLET COLOR LENSES
With the perfect color blending technology,
COLOURVUE®
3 Tones enhance your eyes with subtle blending patterns and color. If you are not into vivid colors. 3 Tones does the wonder you're looking for. Check out the cool addition to our ever popular 3 Tones – AQUA, ASH (LIGHT GREY) and MINT.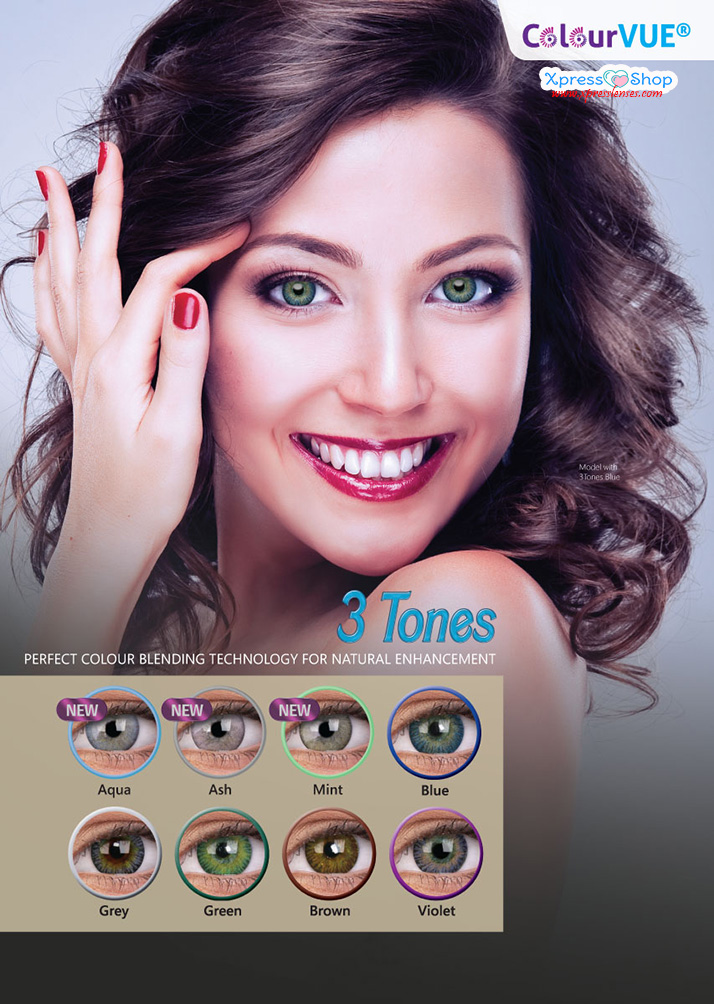 Lens Info
Brand / ColourVUE®
Origin / MALAYSIA
Diameter / 14.0mm
Base Curve / 8.6mm
Water Content / 45%
Life Span / 3 Months Disposable
Prescription / Plano (0.00) / -0.50  ~ -8.00 (-0.50 step)
Package / 2 Blister Per box + FREE Lens Case